I need to start by saying that the visibility at Hantu during the weekend was horrible, most likely the worst I have experienced.  I thought it was bad on Saturday, but it got worse on Sunday.
Anyway, we still dived and saw an Octopus and a Blue Spotted Ray, another diver saw a Seahorse.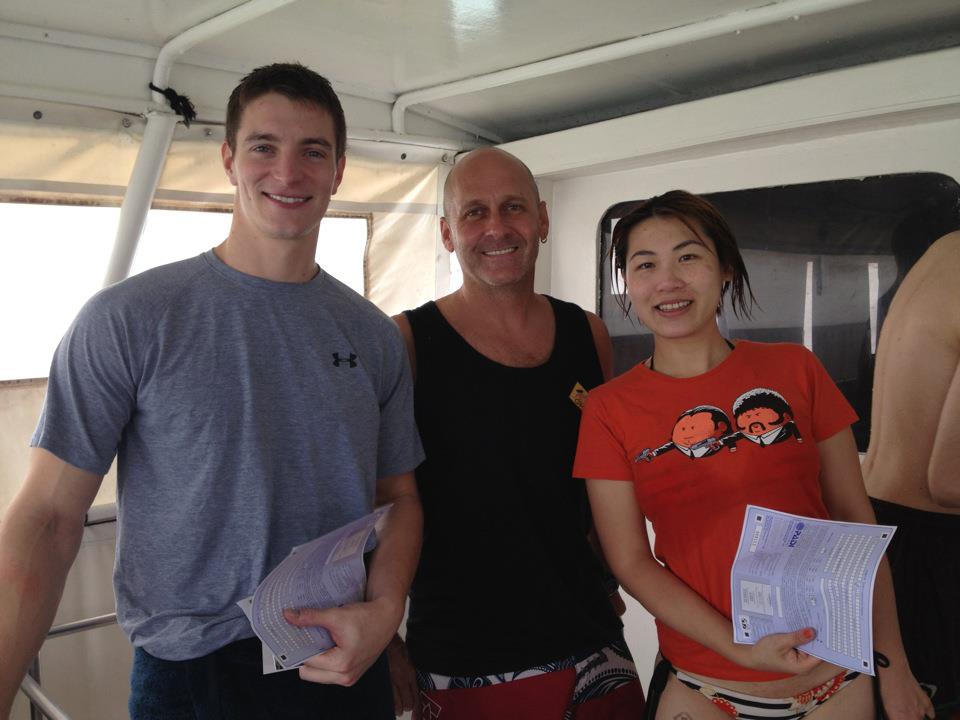 But most importantly my two students Evan and Ann completed the PADI Open Water Course, despite Ann running late on Saturday because the taxi took her to SAF Yacht club not RSYC and "pancaking" as she calls it running down the jetty to board the boat.
It was not funny at the time watching Ann running down the jetty, tripping over her sandals and falling flat on her knees and stomach, scratching both.  But now I look back at it and she is ok, it was kinda funny.  I just wish I got it on video.  This was Ann's second time falling over during the course.  She fell on the way to the pool also, although I did not witness this fall, I did see the scratched knee.
By the end of the course, both Ann and Evan had scratches from diving in zero viz as well as the two tumbles.
They did an amazing job during all 4 dives.  Not once did we get lost nor separated, their dive skills were perfect.   I was very impressed with their ability and confidence despite the conditions.  Some of my best students yet!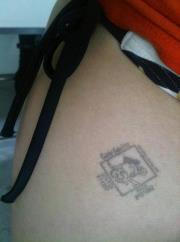 Ann decided to stamp her thigh as well as her log book.
Comment from Evan on my Facebook page –  "Thanks, Gary! Great course and a great instructor. You could teach a rock to swim… or dive".