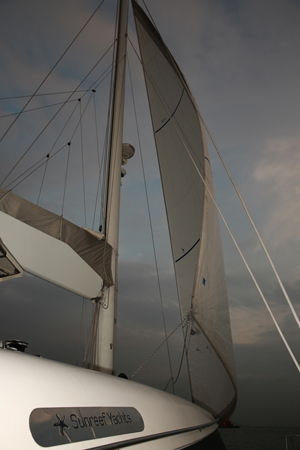 The Sunreef62 is a new live on board (LOB) catamaran that I will be using during the next Malaysian dive season (due to open early March 2013). I had the opportunity to take her out Wednesday evening for a sunset cruise. On board we had Karen, HongBo, Alex, Dean, Gena, Tobias, Yvonne, Craig and Rex.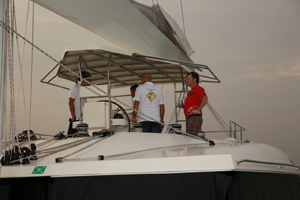 It was a fantastic experience to sail around Singapore. We travelled along the coast as far as the Singapore Flyer, watched the fireworks off Sentosa, headed back via Harbourfront so we could see a new boat that had arrived in town and check out the night view of "Reflections" another new construction that was recently completed, then onto to the Republic Of Singapore Yacht Club (where she is currently moored).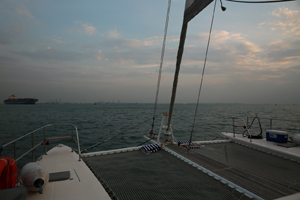 The company, food, beverages and scenery could not have been faulted. It didn't rain either!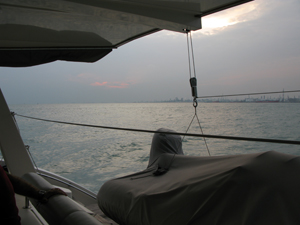 The Sunreef62 can turn on a dime and will be excellent at dropping divers off right on top of dive sites. Her maneuverability in the water is just awesome. Very different from the other LOB's that I have used to date. I just can't wait to take her to Malaysia.
Thanks to all, especially the Captain and First Mate. And also a special thanks to HongBo for the use of your photos.
If you are interested in details about the yacht – please click here
Further photos from the cruise can be found here – Facebook Photos of the Sunreef62
Cheers – Gary