I was looking forward to diving Tioman, Malaysia and enjoying awesome viz after the last couple of months of 5-10 m viz around Mapor, Indonesia.  Unfortunately, the viz at Tioman was the same, maybe a little better at some sites.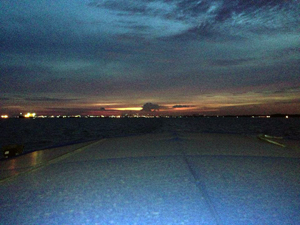 I did enjoy leaving from Singapore's Tanah Merah Ferry Terminal Friday night.
Everyone was on time and no one forgot passports, so the departure went smoothly and the beautiful sunset set the tone for the weekend.
I was conducting TDI Advanced Nitrox and Decompression Procedures with Jullian and Edwin.  Both guys did well with all the skills including the fun "no mask / no regulator swim".
Francois and Elode (GS-Diving PADI Divemasters) and Richard (GS-Diving PADI Divemaster Trainee) were looking after the leisure divers – Verona, Tin Tin, Meida, Larry, Daryl, Mark, Claire, Stine, Sune and Sarah. Malene completed her SDI Open Water Diver course this weekend too.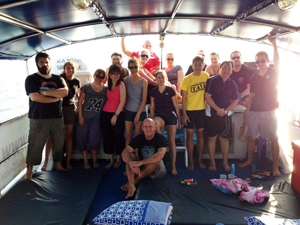 We dived Renggis, Tiger Reef, Seafan Alley, Sipadan Wreck and Bahara Rock.  We did not do any dives in the Johor area (Pulau Aur nor Jack Rock).  So we only had time for one dive Sunday morning at Bahara Rock.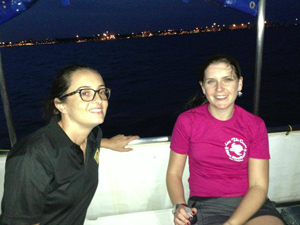 Tiger Reef was the best site of the weekend.
Ok viz (nothing special) but there were loads of fish and colourful coral.
Seafan Alley was also good and we found one sea fan that was huge, at least 4 metres wide.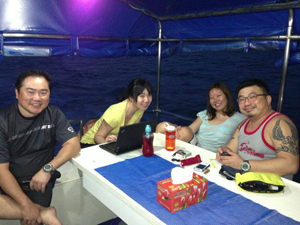 The Sipadan Wreck was great despite the viz. We swam around the wreck, all the way inside from stern to bow.  Just as we came out of the wreck, my dive computer turned itself off and then back on with a "EL3" message.  Then it started to give me 1 minute of decompression every second, so I ended up with something like 5 hours of deco.  Which is impossible!  I ended the dive with 15 minutes at 6m using 100% oxygen, just to make sure I was ok.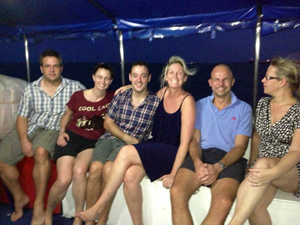 We had a comfortable ride on the way to Tioman on the MV Seaborne.
And because we were doing one dive at Tioman on Sunday morning, it meant we had a good nights rest Saturday night. The boat did not need to move until 7am Sunday.
We finished the dive at Bahara Rock around 9.30am and were home by 6.30pm.
This was Richard's first trip on the MV Seaborne and he did a great job looking after our 13 customers and helping the crew with various chores.
I was not carrying my camera due to the courses I was conducting, so no underwater photos this trip, sorry.
Congrats to all of the three students for completing your courses!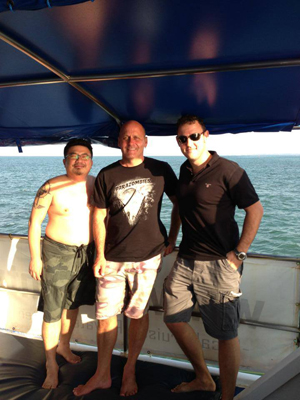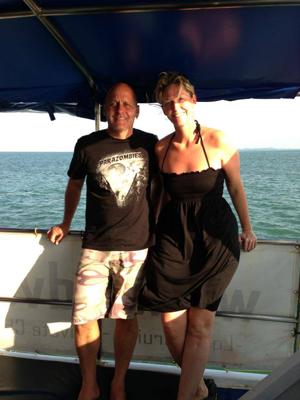 Cheers – Gary