What a weekend it was, October in the South China Sea, at its best.
We arrived at Seven Skies Wreck around 11am on Saturday after departing from Tanah Merah Ferry Terminal (TMFT), Singapore on Friday night.
The moment we arrived we were greeted by a whale shark at the back of the boat. It was just incredible.  I knew we were in for a treat during the first dive.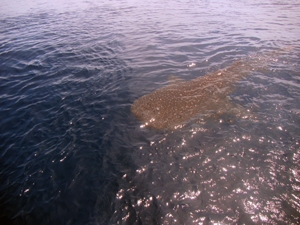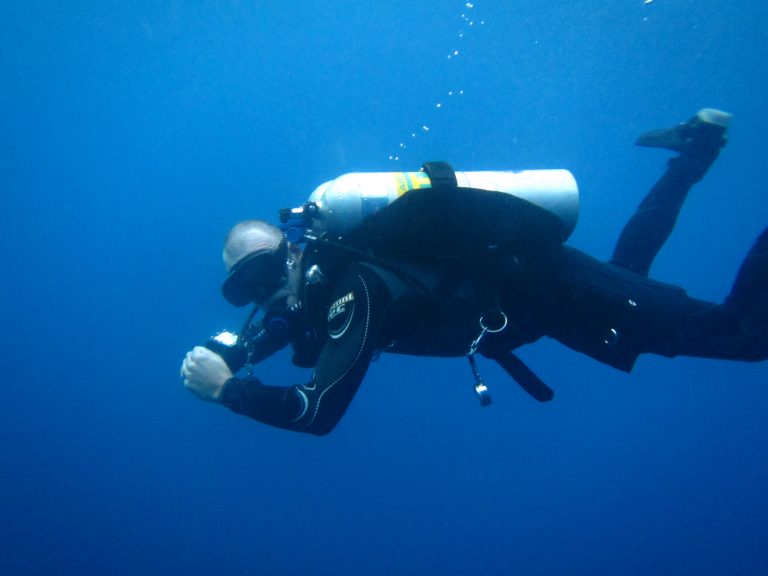 I was conducting PADI Enriched Air Diver Course with Kishore and TDI Advanced Nitrox and Decompression Procedures with Sophie.
Nicolas, Laura, Rob and James where also diving with me this weekend, well not with me but with other dive guides.
James is on the right: Great trim James!
The first dive was "the whale shark dive". We descended down the line at Seven Skies Wreck into 60 plus metre viz, and there it was, just waiting for me to video it.  It went straight for me and I was getting ready to move out of its way, when it turned, I went down a few more metres and then it turned and went right over my head.
I could not hold my breath any longer and I had to exhale. After that it left. I did try not to exhale but as you know, after a certain amount of time, your body does this for you as one of its reflexes. Damm!
There were two whale sharks at Seven Skies Wreck, but unfortunately, I only saw one.
During the first dive I had Sophie and James with me and we planned a 35 metre dive and we had planned to do a few skills, but with Sophie not being able to equalise and with the whale shark in our presence, we did not do many skills. So we had to play catch up a bit during the weekend. Don't you hate it when a whale shark gets in the way?
The next dive to 45 metres was completed without any issues and all the skills were done. Although James was suffering from Nitrogen Narcosis.  I pointed out to both Sophie and James the life raft on the deck on the wreck and gave them the signal for a "boat".  James thought I was telling him to catch the small fish, and this is when he realised, he was narced. I then took James and Sophie to the rope, which was attached to the wheel house of Seven Skies Wreck and we ascended as per our plan to the boat.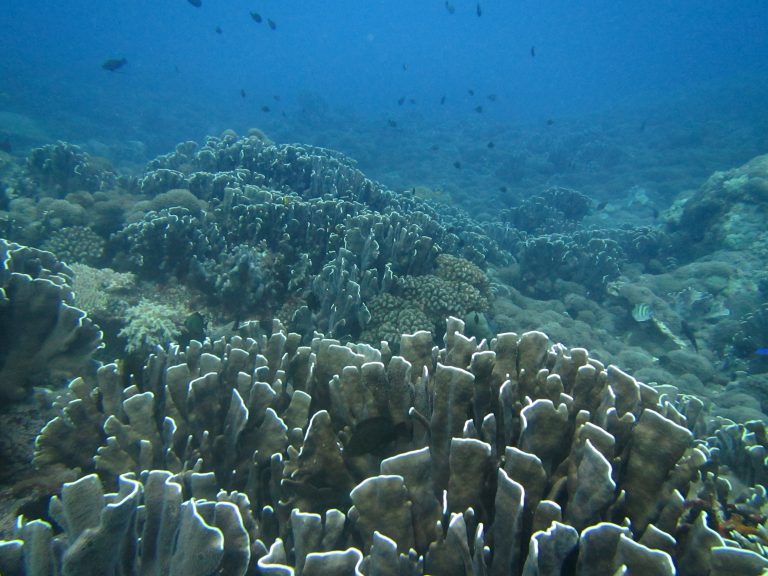 Next, we did a reef dive at Katoka. For James and Sophie and I, it was not very eventful, but another group saw a whale shark.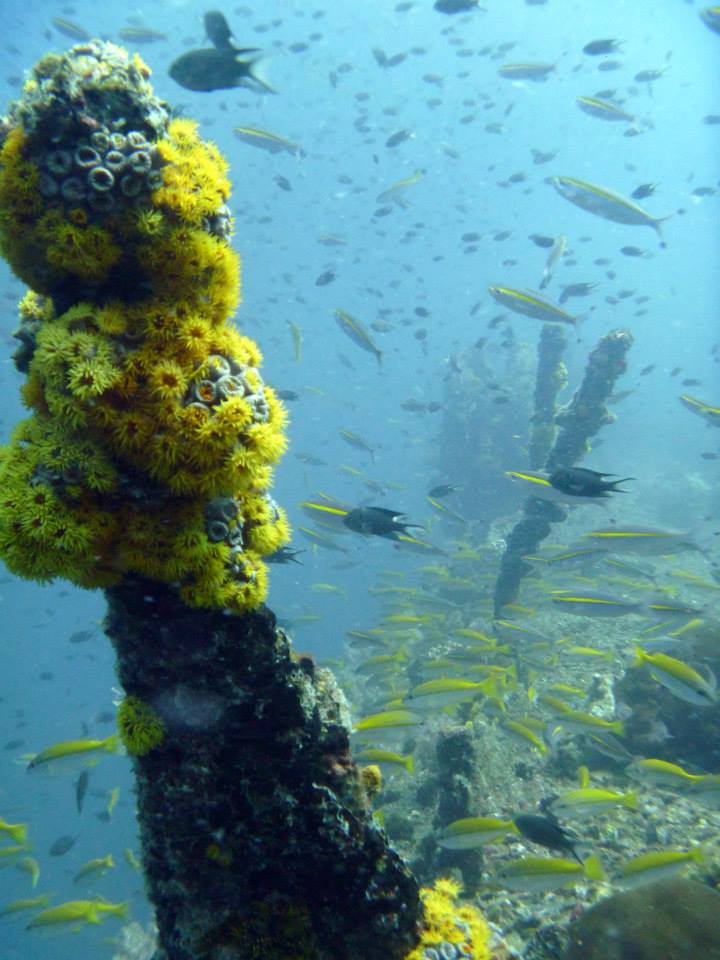 Sunday at Igara was just incredible. It was up there with the 10 best dives I have done at Igara Wreck.
We had 20 metre viz and it was fish soup – barracuda, trevally, fusiliers, damsals, bat fish, groupers and so many more. It was hard to see the wreck from the fish.
The last time this happened was in October 2008.  Here is the link to my photos where we saw the whale shark at Seven Skies Wreck AND we had perfect viz at Igara Wreck – click here for our October 2008 photo album. I now know this might be a coincidence, but I don't think it is. I believe that the two are related. See a whale shark at Seven Skies and look forward to excellent viz at Igara and the wreck will be the garden of coral that it should be.
I called my previous trip the "Hammer & Saw Weekend". Why? I found the best hammer and saw ever, of course!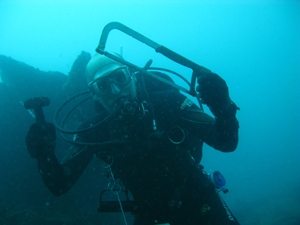 On the second dive at Igara Wreck, I took Sophie for a tour inside the port side crack and inside the hull of the wreck. Complete darkness with no direct ascent makes it very exciting and a little scary for first timers.  We went through three large openings and one small opening before having to turn around and head to our first deco stop.
Congratulations to Sophie for completing your TDI Intro to Tech, TDI Advanced Nitrox and TDI Decompression Procedures.
Cheers, Gary Savins
Video by Gary Savins and photo of Igara Wreck by Nicolas Winter.