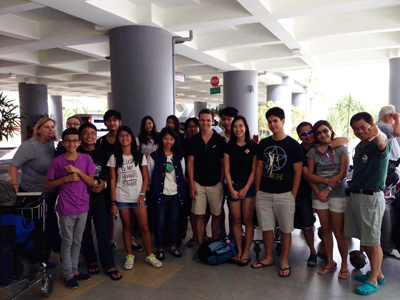 The week started off as a bunch of avid divers including myself, accompanied by two lovely teachers from my International School, our GS-Diving PADI Scuba Diving Instructor Gary and his PADI Divemaster Richard, departing from Changi Airport at around 7am.
We were headed for the renowned Tulamben, Bali via plane and bus.
A long, tiresome journey it was, having spent 3 hours on the plane and another 3 in a bus. But that all paid off as soon as we hit the sea, soon after reaching the Wreck Diver's Resort in Tulamben.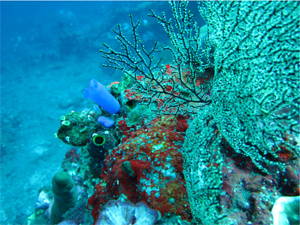 During the first dive, there was a surprisingly strong current, something I wasn't too over excited about but there was a lovely wreck (USS Liberty) and quite a wide variety of fish and coral. The dive lasted roughly half an hour before we ascended.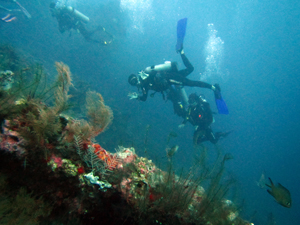 The next few dives during the week were much better than the first.
On average we had 30 metre visibility and great weather.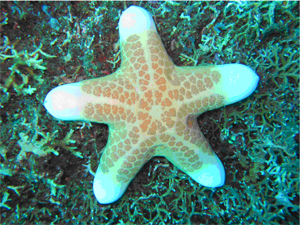 During this one precious week we had at Tulamben, we completed an average of 3 dives per day at a number of sites including Kubu, Liberty Wreck, Drop-off and Coral Gardens.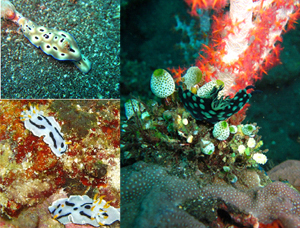 While diving, many different species of fish were to be seen like lion fish and clown fish. A few of us were lucky enough to spot a few eagle rays and even a sea turtle. Dozens of starfish and sea urchins were to be seen littered all over the sea bed too. There was also the occasional appearance of a moray eel, colourful ribbon eels, but what I was most intrigued by was the number of nudi's at the dive sites.
During surface intervals, we would either laze around, sleep, skip stones (I personally love this) or do many other activities.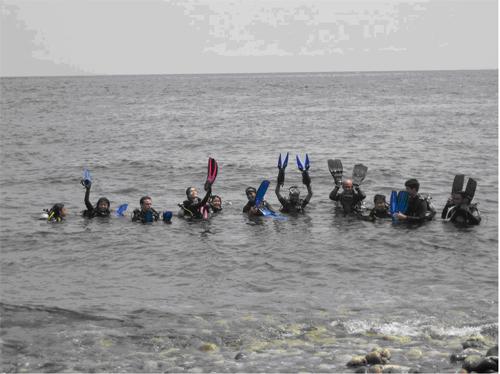 As for our meals, breakfast was held every morning in a "cafeteria" within the resort whereas lunch and dinner was held at the Wreck Diver's restaurant. There was a rather interesting assortment of food but diving was surely much more enticing.
On the last night in Bali, we had an awesome buffet dinner at a nearby villa which was really enjoyable. However, that marked the end of our dive trip and the beginning of our "perilous" journey home.
Julius
Photos by Julius
_____________________________________________________________________
It was an amazing week, having 15 kids and 6 adults. It sure made the logistics fun.  One dive bag did not make it to Bali until the third day, so I had to rent some gear from the resort.
Most divers rented the gear from me and I gave them all closed heal fins, which is not a good idea at Tulamben with all the shore dives.  Walking bare foot on the local pebble beach is not enjoyable. Luckily the resort had enough booties and fins to use.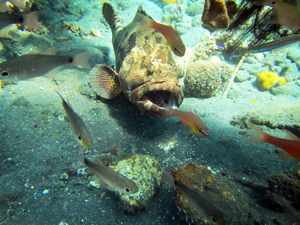 We had 3 dives guides so I was just hanging around the back of the groups and some times when I was taking a picture, I would find myself all alone.  Not to worry, with 30 plus metres viz, it was easy to find the groups again.
I even taught the kids how to skip stones off the pebble beach.  I can't believe they did not know how to do it. I guess this is a very important additional life lesson to know. You never know when the opportunity might arise. Of course, we made sure all divers were out of the water before we proceeded with the theory and practical lessons.
I just love Tulamben and would recommend it to anyone.  The wreck is awesome, despite some collapsed areas that had occurred during the last storm. My last journey there had been in January 2009. I did miss seeing the old barracuda, apparently he had passed away last year.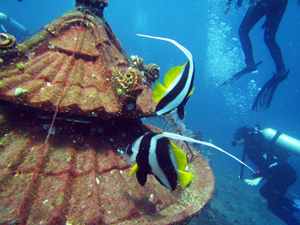 It was great to see that nearby dive sites had not deteriorated in any way, in fact the artificial reefs have tremendously helped with increasing the amount of fish life.
I love the easy access of walking to the dive sites.  But I suggest you use booties, that way your feet won't get injured.
Cheers, Gary
Thank you to Gary Savins for the use of your videos and photos.