The first diving for 2014 was to say the least, interesting.  The visibility at Singapore's local diving spot, Hantu Jetty, was most likely the worst I have ever seen.
I had 2 PADI Open Water students and we really struggled to get through the course, but thankfully the two girls were brave enough to continue and push through everything in horrible conditions.
I saw a few fish, but was too focused on the students to look at anything else.  We completed all the skills on one of the ropes secured to the jetty.  We used the rope as reference to swim along too.
There was also a bit of current, so this added to the challenge.  They say if you can dive Hantu, you can dive anywhere.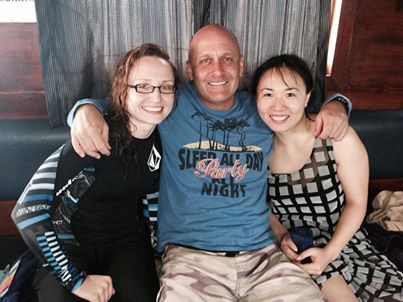 Well done Kasie and Joyce for completing this ordeal.
Hopefully conditions will improve soon and I will avoid the Jetty for a while and find better viz elsewhere.
Cheers, Gary Savins