Another great 4 dives at Singapore's Hantu this weekend, with awesome viz up to 5-7 metres.
Thankfully my ear was better and I was able to dive and it did not give me any trouble at all, in actual fact it is better than is has been before.  Love those antibiotics.
This weekend I was conducting the PADI Open Water Diver Course with Jack, Felix, Derrick and Derrick's brother, Wei Qing.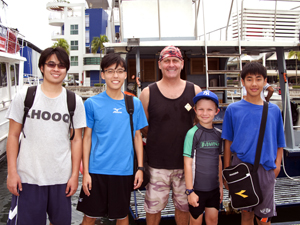 Jack is 10 years old and was an amazing diver by the end of the weekend.
Felix was also good. He only needed to complete dives 3 and 4 because he missed these on the previous trip due to equalising problems.
Derrick and Wei Qing did a good job but will be back for two more dives later to complete the course.
Joining us on Sunday were GS-Diving PADI Dive Masters Georgie and Karen together with Jack's dad, Max. They completed two 60 plus minute dives.  There was much to see in the good viz and basically they refused to get out of the water.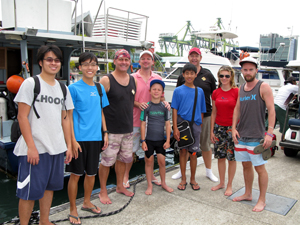 The group saw three blue spotted stingrays, numerous bat fish, beautiful nudis, two crabs hiding under rocks, feather stars, squirts and lots of other stuff. Max was amazed at what he saw and was totally surprised by what could be found at Hantu.

GS-Diving Instructor Phil was also onboard on Sunday conducting PADI Open Water Diver Course with his neighbour Paul. They successfully completed dives 1 and 2 of the course.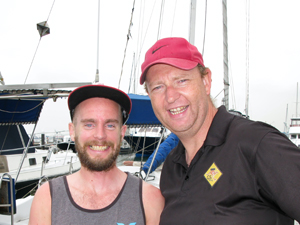 Well done to Jack and Felix our new PADI Junior Open Water and PADI Open Water Divers!
Cheers, Gary
Thank you to Karen Savins for the use of your photos taken using my camera. Additional photos from this trip can be found on our FaceBook page – click here to view