Wednesday the 22nd October was a Public Holiday in Singapore. GS-Diving completed two trips in local Singapore waters, one in the morning with 2 dives and another in the afternoon with 3 dives and an early dinner. We had 24 recreational divers and 1 snorkeller celebrating Deepavali on this mid week scuba diving trip.
As it was going to be a long day for me, up at 6am and back home by around 8.30pm, I decided not to dive but help all the divers in and out of the water.  But I did one short dive to tie a line to Ghost Wreck.
With other dive trips and fishing trips being arranged of late, our normal Boat Captain, Mel has been unavailable. So the Boat Owner, Francis has been at the helm more recently. A few weeks back, the first time he tried to find Ghost Wreck, he was not very successful.
Francis dropped the shot line about 10 metres away from the small wooden wreck. Luckily the visibility was good enough for me on that day to see the wreck in the distance. Of course, it did take a while to "carry" the heavy shot line to the wreck. It's a bit like heaving a 8kg block of concrete and resting for a few minutes every metre travelled. I need to remember to take my lift bag. That way I can inflate the lift bag and just have it balanced so the shot hovers over the sand. It would be much easier to push the shot to the dive site than carry the thing.
In any case, each time we go back Francis gets closer … and … closer.
On the morning trip he dropped the shot right next to the wreck.  We had a bit of laugh about his previous efforts and some divers joined in the laughter too.  I said, "Good work!" but still reminded him Mel drops the line right on the wreck every time. Of course the look on his face showed that he wasn't happy at being compared to Mel.
This trip consisted mostly of Chay Hoon's friends.  The "Indian Worker" was talked about again (see my previous blog for further details – view here) and we all believe that Chay Hoon can't see anything bigger than 10mm.  Everything she shoots is so tiny and for sure, my old eyes would never see these critters even if I looked with a magnifying glass. The recreational divers were busy checking each others shots during the surface interval. I even had trouble viewing the photos on the cameras.
This visibility was so good you could even snorkel Hantu. Bee Yan did just that because she could not dive due to an ear problem. She had a great time.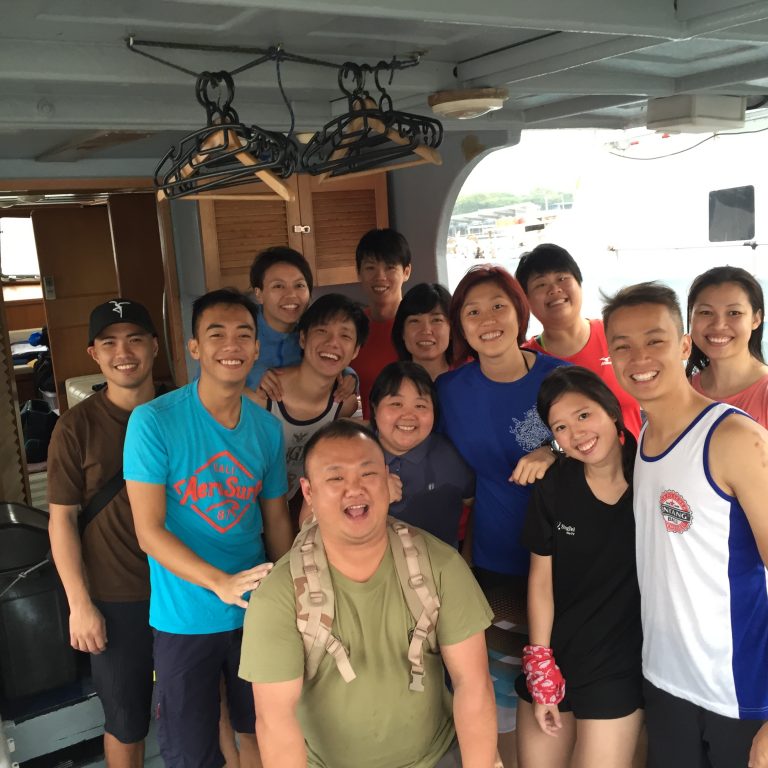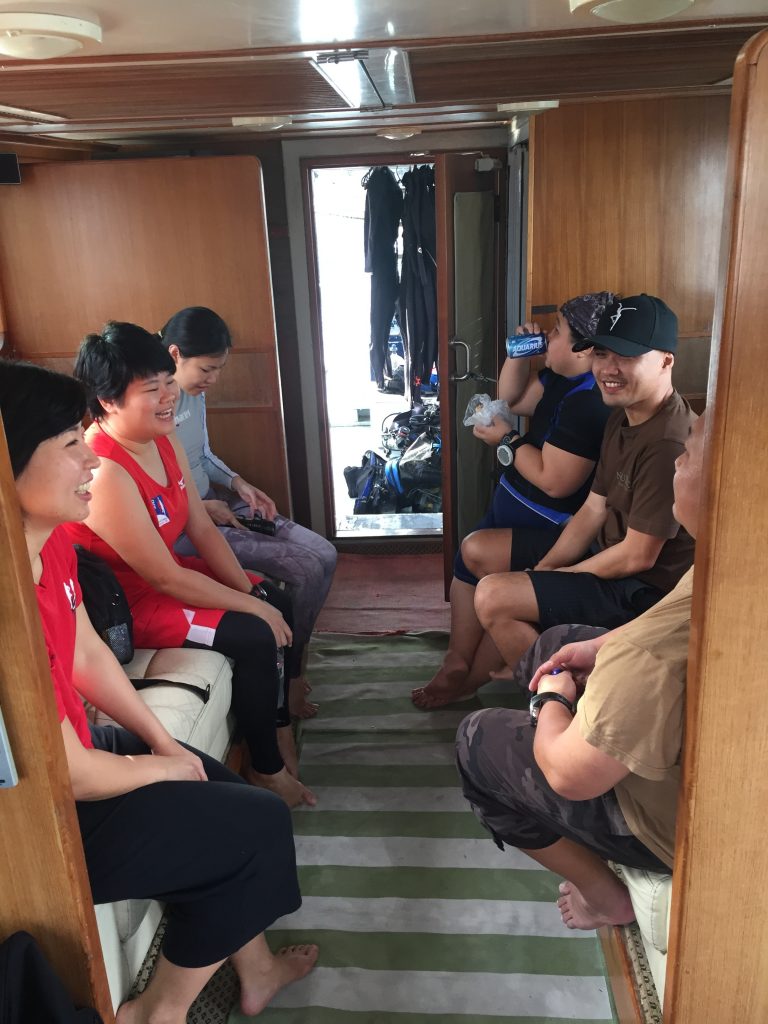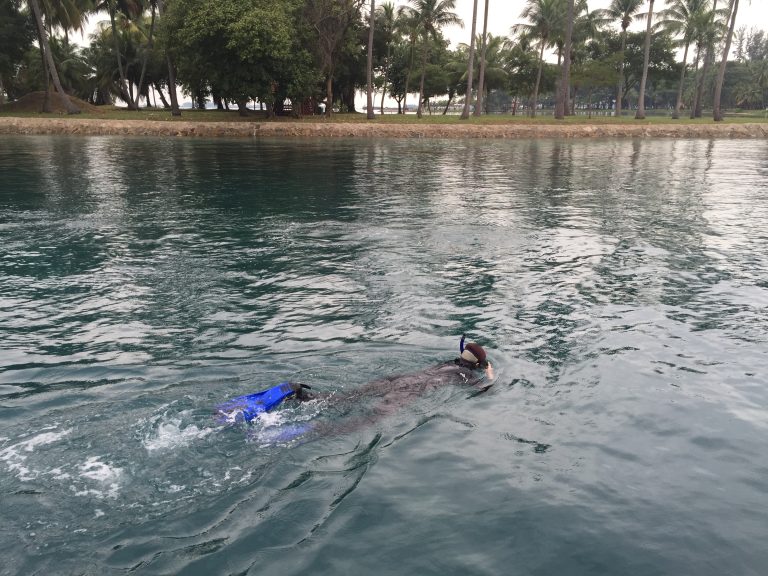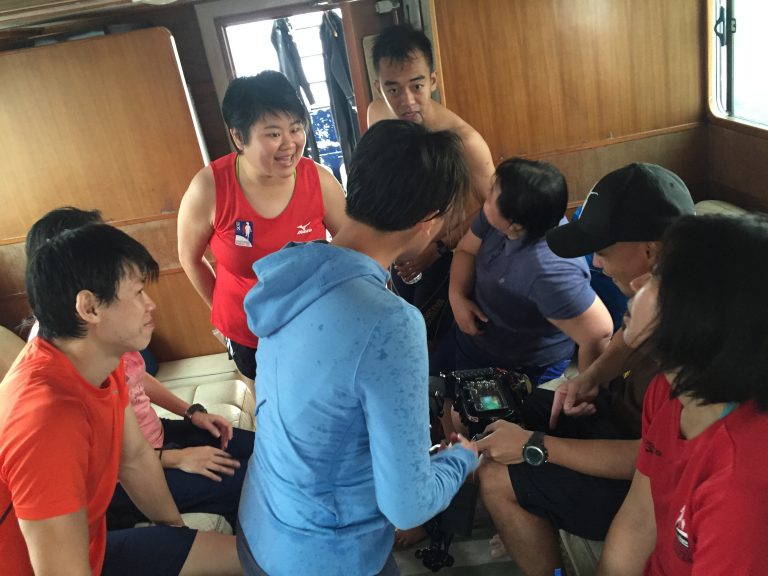 The afternoon trip was a 3 dive trip with dinner. The visibility was at about 5-6 metres, according to Phil and Georgie, for the first two dives where we visited the Northern Side of the island. There was so much discussion about the size of the friendly puffer fish, so much so, you would have thought that it was the size of a small whale.
One of the turtles was seen too.  It looks like we have a lot of turtles at Hantu now, with regular sightings of big ones and small ones. Maybe it is the local "Turtle Season"?
The visibility was really good and surprised a lot of people. I really liked seeing the smiling faces of divers when they surfaced, and hearing that they enjoyed themselves.
The third dive on Ghost Wreck was not so great, but still everyone appreciated the final dive of the day and all surfaced just before it was dark, ascending to a magnificent sunset. I guess it could be called an "ending twilight dive". After dinner, we had some refreshments on the way back to Republic of Singapore Yacht Club.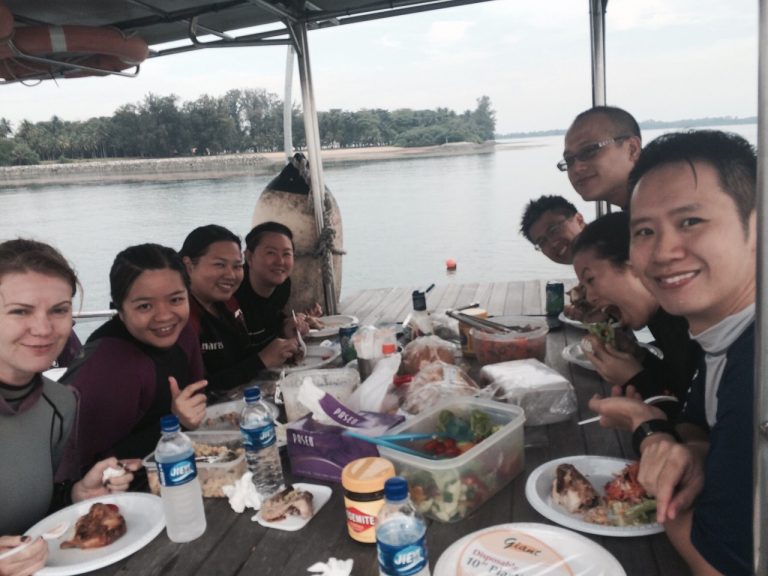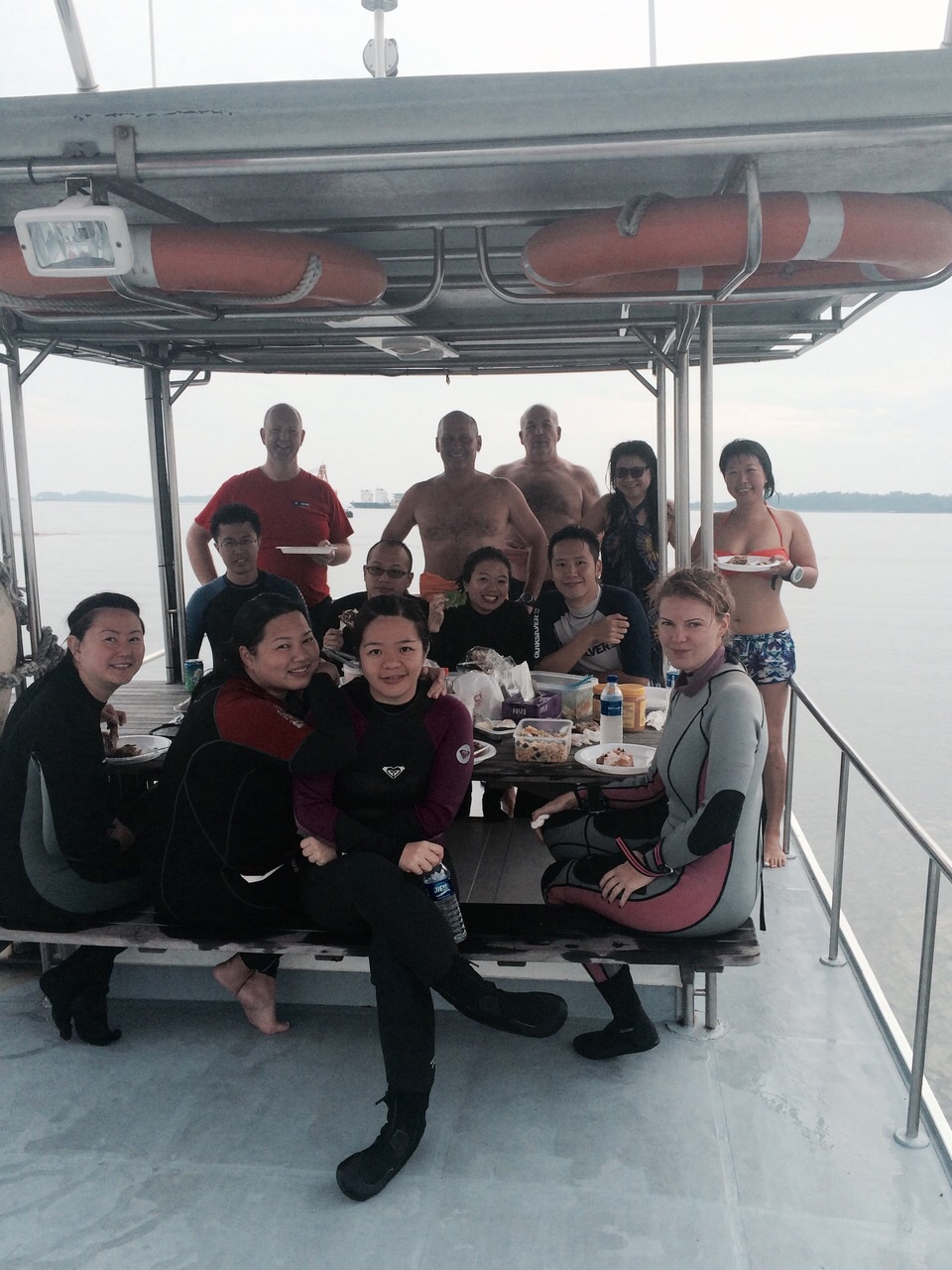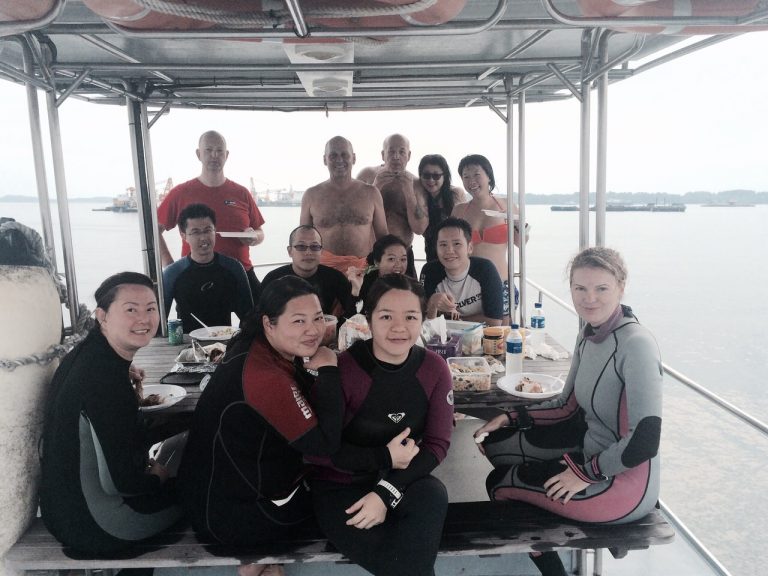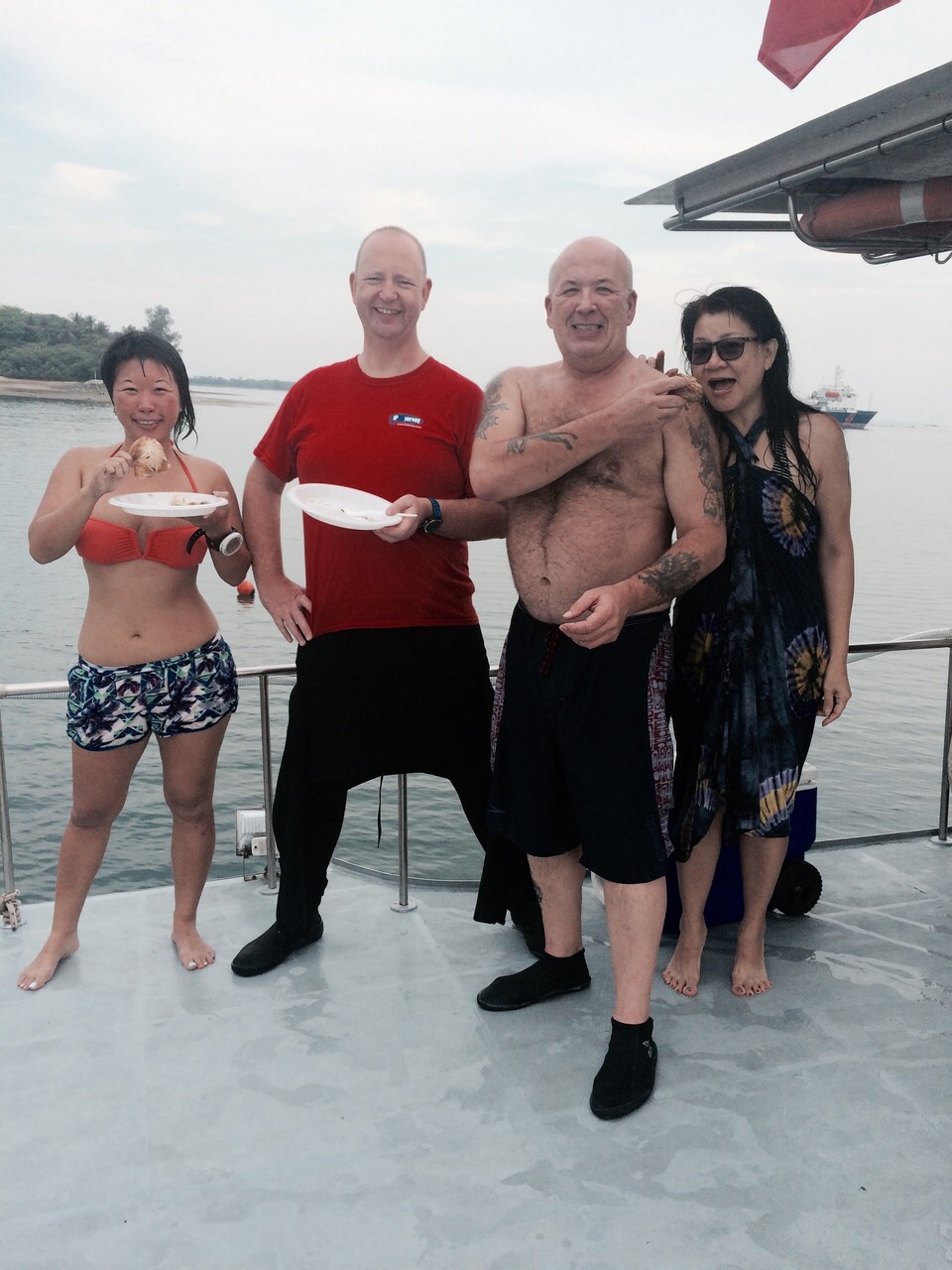 Underwater photos from the afternoon trip can be viewed on our Facebook Page. Thanks to Georgie Grant for the use of your underwater photos (click here to view).
Cheers, Gary Savins