With 10 divers we headed out from the Republic of Singapore Yacht Club Saturday morning at 8am.  We completed 2 dives at the northern side of Hantu, a Southern Island of Singapore.  The visibility was good, at least 2-3 metres. We were glad to see the viz improving.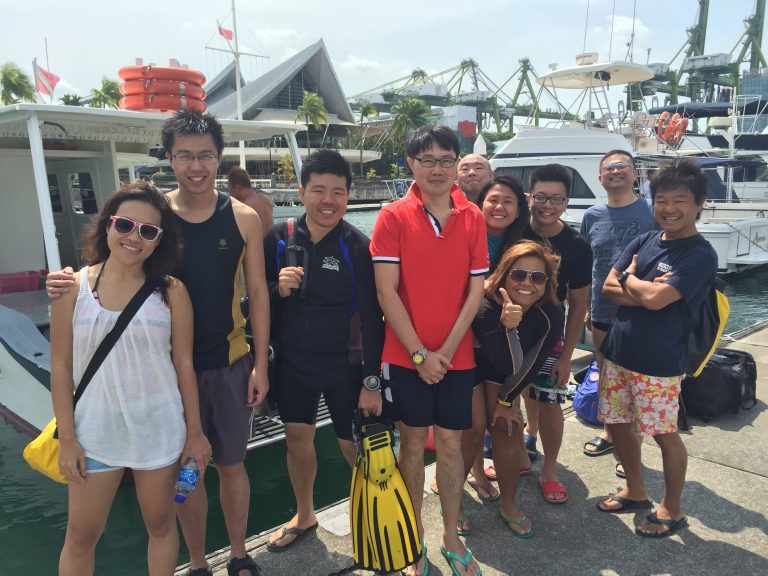 With no students and boat load of experienced divers, I was a boat boy and stayed dry helping everyone in and out of the water.  Regulars, Boon Leong, Delia and Kelvin were onboard.  I also had a bunch of divers diving in Singapore for the first time.  They struggled to see much on the first dive, but I explained the best way to dive Singapore and they had a better second dive. Masaki was also onboard with some of his customers.
Glenda's Tip – For Singapore diving there is no need to cover a lot of ground, find a rock or cluster of rocks and look real hard and you will find all the small nudibranches.  Do this for 10-15 minutes and move to the next rock.  If you are lucky like Boon Leong and Delia did on this trip, you might find a seahorse and a pipefish.
Cheers, Gary Savins
Thanks to Boon Leong and Kelvin for the use of your photos.