Another fantastic dive trip to Riau, Indonesia onboard the Seaborne. The Seaborne is a live on boat that comfortably accommodates 14 divers. With an early return due to one diver having breathing issues after swallowing a lot of water after the night dive, we arrived back in Singapore around midday on Sunday.
We completed 5 great dives on Saturday around Petong. The visibility was great, up to 15 metres. Pristine coral and loads of fish were seen.
We dived at The Wall. Divers commented how beautiful the islands and sandy beaches were and some even wanted to dive there all day.

GS-Diving PADI Dive Master trainee Kelvin was onboard guiding and he even made some t-shirts at his work for the "Most Amazing Find on the Seaborne". He gave them to the two boys for finding a decorator crab. I look forward to presenting more of these prizes on our weekly trips!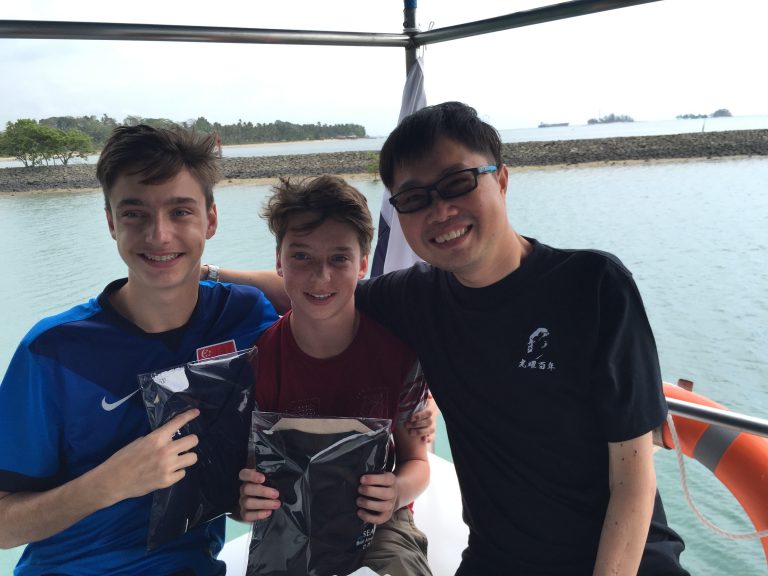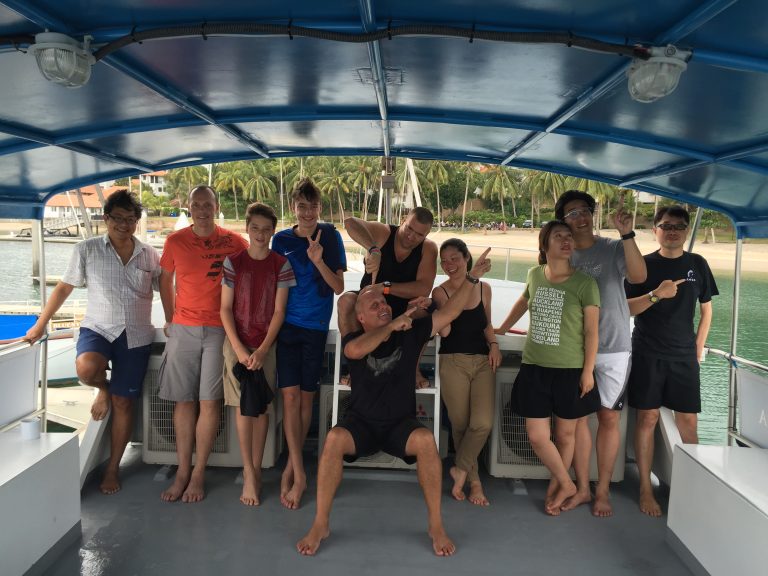 Simon was talking on the surface of the water after the night dive and some water entered his mouth. He started coughing non stop and continued once on the boat. He complained of difficulty breathing.  We gave him 100% oxygen which helped.
So I decided to leave and get him to hospital at Batam as soon as possible.  We arrived back at 2am and the ambulance was waiting.  Simon was better and had stopped coughing by then and walked to the ambulance.  It turns out he had a previous lung infection and some water managed to get into his lungs to aggravate the infection.  His two boys stayed with Simon in hospital and they returned on Monday to Singapore.
Despite missing the Sunday dive, we had great dives on Saturday with great food.  I told everyone about the BBQ and not to eat too much during the day. They must have listened because we ate just about everything that night. And because we arrived back early Sunday morning we had breakfast onboard and headed back on the 10am ferry.
Cheers, Gary Savins