This weekend we travelled to Mapor and Northern Reefs around Bintan, Indonesia.
We left Singapore's Tanah Merah Ferry Terminal (TMFT) at 8.30pm and headed to Batam on the fast ferry. Then we caught the free shuttle bus to the Seaborne berth at Nongsa Point Marina, just a short journey, 10 minutes away.  We left the Marina around midnight and arrived at Buddha Rock for our first dive just a few hours later.
I had a total of 10 divers (unfortunately we had one late cancellation).
Albert and Florencia completed their PADI Advanced Open Water Course with GS-Diving Instructor Yvonne. Katherine and James completed their PADI Junior Open Water Course with me.
The visibility is ok around Mapor with great coral and fish life.  But once again northern Bintan was fantastic, the viz was 10-12 metres and the dive sites are easy to dive.  The flat sandy bottom with scattered coral and fish life was good.
The highlight was diving the Sarawak Maru, which I thought had been salvaged.  But we managed to find it again the previous weekend.  This wreck was loaded with fish, trevally, groupers and schooling fusiliers.  I was completely amazed to see that the massive propeller was still there.
The Saturday night BBQ was once again amazing, great food and great company all weekend.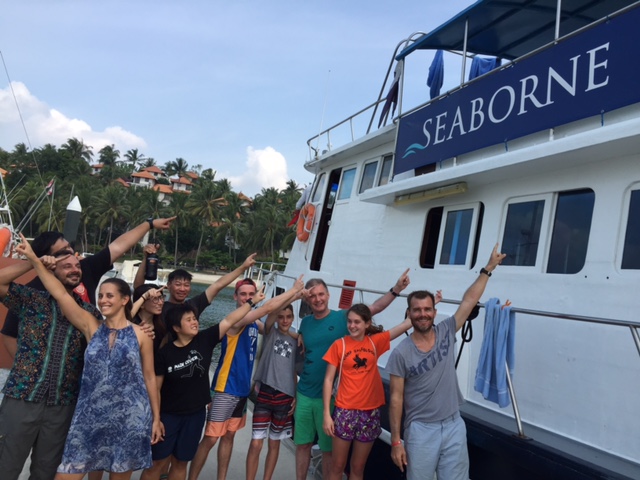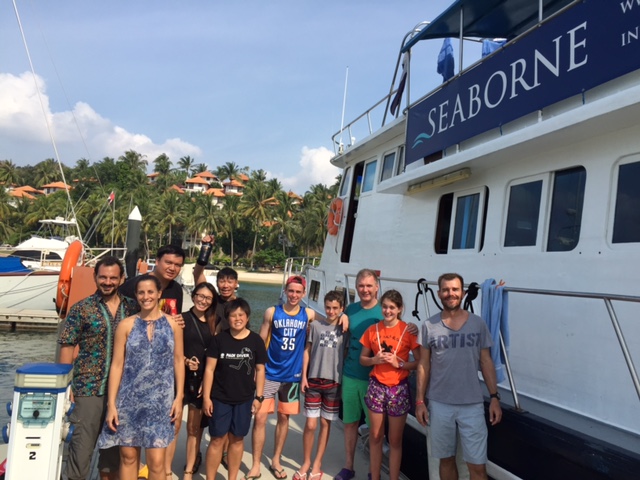 Cheers, Gary Savins