Happy National Day Weekend! We celebrated in style with a 4 day exploratory trip in Indonesia onboard the Seaborne (live on board). We departed on the evening of the 6th from Nongsa Point Marina with 10 divers onboard and headed south to our first day's destination, Pulau Abeng Besar.
Arriving early Friday morning we spent the day in the area doing 4 dives. The good visibility and calm seas meant everyone had enjoyable dives with lots of marine life. With weather conditions fading everyone decided against a night dive and decided to start the transit to our following day's destination of Singkep Island.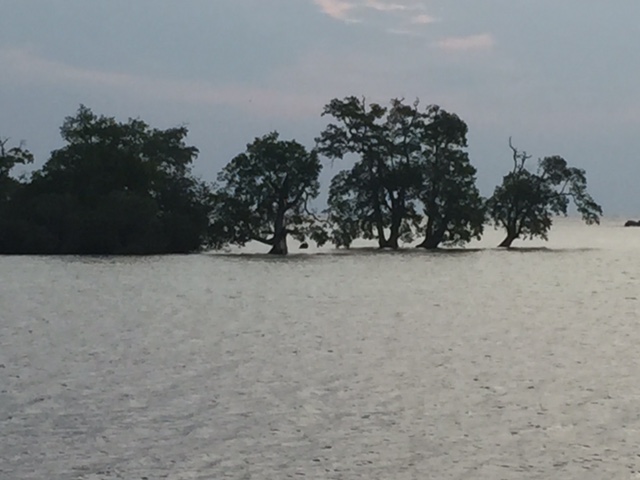 We awoke on Saturday morning south of the equator at Singkep Island, the sun was shining and there were dive sites to be explored! We began the day with our first dive at Pulau Bunta, a cracking dive site with an abundance of fish schooling around and a healthy reef.
After this we went exploring, trying to find new dive sites in the area. There was lots of potential and I quickly had a look around before taking guests. Some proved to be too shallow or have too much current so we decided to move on. But I did have a quick ride on a current with a turtle, "Finding Nemo" style. After one more dive on the other side of Pulau Bunta, we set off back north.
We continued our journey north to Pulau Pompong, an island steeped in history.  Suddenly everyone was a awake from their sunbathing and post lunch power naps. We had found a wreck!
GS-Diving's Namesake/Owner/Instructor/Fish Finder and Wreck Explorer Extraordinar – Gary Savins jumped in to check it out. Arriving back on the surface 10 minutes later with a grin and the "go ahead" for the lucky guests to dive a new wreck – The SS Kung Wo.  A fantastic dive followed and after the dive we went in search for another chartered wreck nearby but alas, luck didn't go that far. So after our surface interval we dived the The SS Kung Wo again and this time Gary took down a camera to film it all as you can see in the video below:

Additional information about the SS Kung Wo can be found here.
We had a total of 14 dives over the long weekend. The clear highlight of the trip was the discovery of The Wreck, but others also gave us some other treats. A dive site now known as Crocodile Cove gave us a spectacular night dive with an octopus, decorator crabs, cuttlefish and to the delight of our guest Venus a "Shaun the Sheep" nudibranch.
The following morning, after a substantial BBQ Saturday night, we dived just around the corner from Crocodile Cove and the area proved to be just as good in the day as it was at night. Healthy corals teeming with fish and invertebrates with good conditions. You can't go wrong!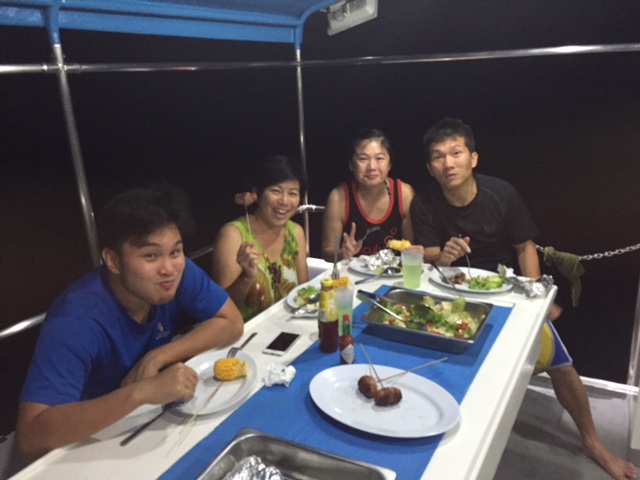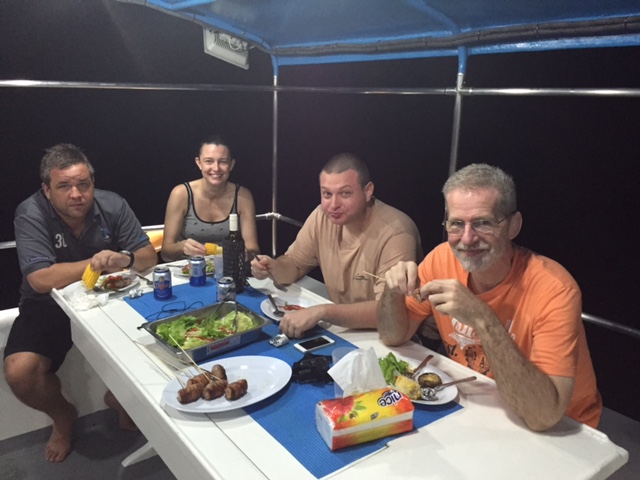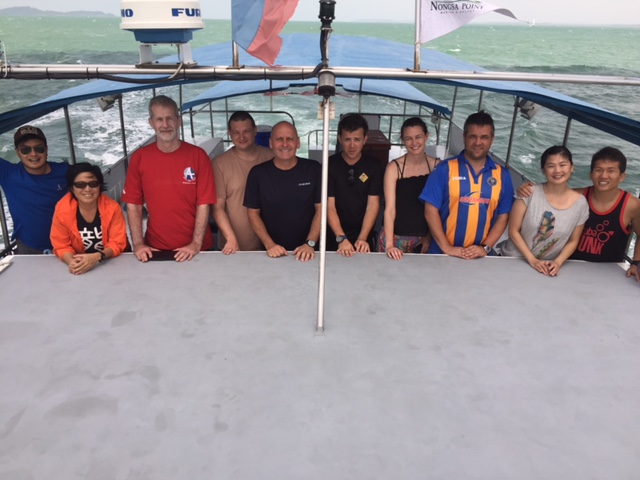 A brilliant weekend with a great group of people and great diving. Happy SG50!
Big congratulations to Russel as well, for completing his PADI Advanced Open Water
Cheers, James Campbell
GS-Diving Seaborne Trip Manager