Last weekend we headed over to the Northern Reefs and Wrecks of Bintan Indonesia, setting off from Tanah Merah Ferry Terminal, Singapore on Friday evening. The guests this week were as diverse as the marine life, from family guy characters to the serial Seaborner, Gary Lim. A total of 14 guests for the weekend, 9 of which were members of the Temasek Dive Club ensured we had a good crowd of people. Accompanying the divers was myself (James), Kelvin a PADI GS Diving DiveMaster and Alex, a PADI Instructor. Also on the boat was Gary Savins, teaching a TDI Advanced Nitrox Course.
On Friday evening we enjoyed a relaxed evening, especially trying to learn all the Temasek Dive Crews call signs (think Maverick and Goose on Top Gun) but more along the lines of Stewie, Paleface, Pirate, Players and non Players to name a few. We went to bed ready and excited for the next day's diving.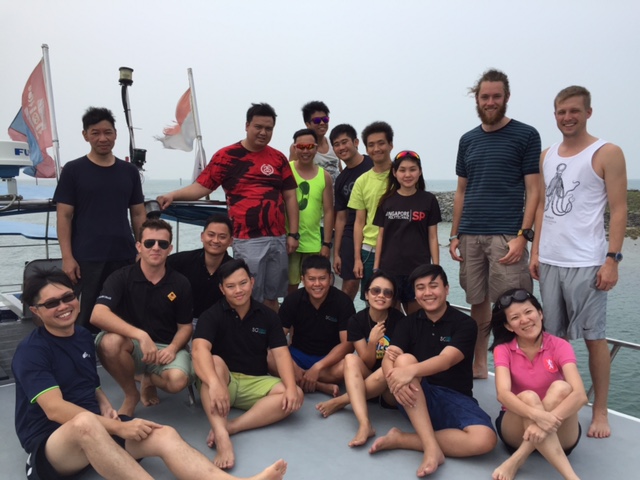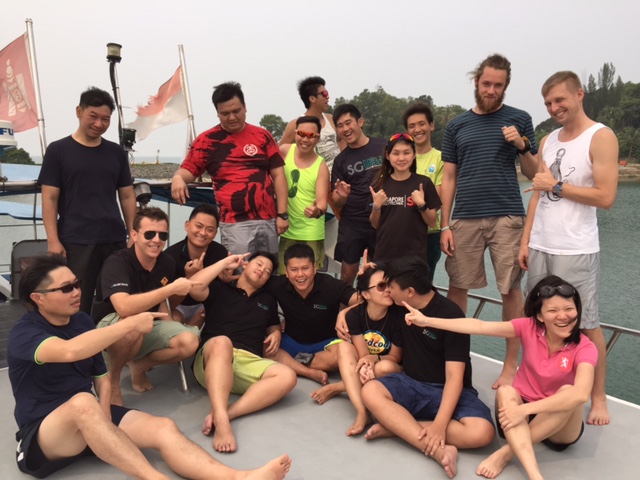 The first dive on Saturday was at the Serawak Maru. This wreck is a 121m Japanese tanker which sunk in WWII after hitting a mine. Lying upside down allows views of a huge propeller and she has some great access points for penetration. The Advanced Divers went off in search of the resident giant potato cod, which on this occasion was not to be found.
The dives for the rest of the day were at Bintan's ever expansive Northern Reef. This reef allows probably about 20 dives without seeing the same square metre. We managed three dives that afternoon and the night dive provided us with plenty of nooks and crannies to search out invertebrates while fish glided around us. Congratulations to all of the Temasek Dive Club PADI Open Water Divers who completed their PADI Adventure Night Dive!
On Saturday night we were treated to the new and improved BBQ. It was a rare occurrence where everything was eaten!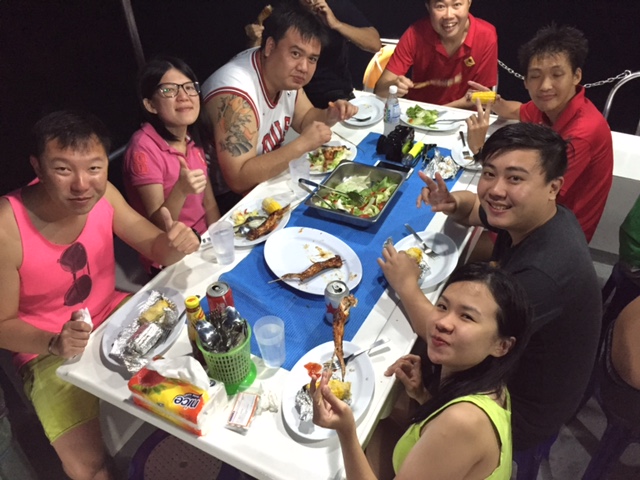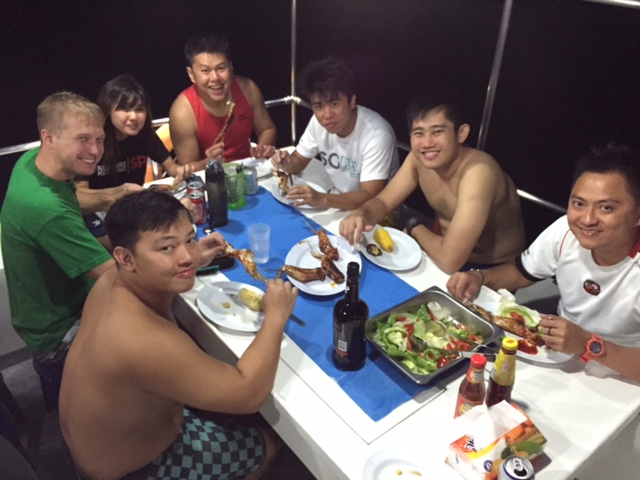 On Sunday we again dived the Sarawak Maru.  And the final dive of the weekend was at a new dive site called Sumpat Island Reef which turned out to be fantastic. We saw schools of bat fish, box fish and rare nudibraches to name a few. The good visibility and lack of current has shot this dive site into becoming a new "regular" when diving Bintan.
A really good fun relaxing weekend, thank you to everyone who came along!
Cheers everyone, James (GS-Diving Instructor)