With GS-Diving PADI Instructor Julius busy diving elsewhere, I was lucky enough to look after the boat and divers on Thursday, Singapore's Hari Raya Haji Public Holiday.
We had 9 divers in the morning and 8 in the afternoon. Unfortunately, 2 decided to cancel due to the haze.
The visibility above the water was about 100 metres, however underwater it was good at about 6-8 metres.  We were all happy to spend as much time as we could underwater breathing filtered compressed air, instead of breathing in the haze and the dives tended to be on the longer side of 50 minutes.
During the first dive, I managed to find a total of 5 seahorses and 30 or more nudi's.  I gave up counting the number of blue dragons (a type of nudi) after 20. There was one area on the sand where there was about 15 of them. So I guess you can say, all four dives were full of macro critters.
Great day diving and I am happy to say that a group of 5 from the afternoon trip really enjoyed their first Hantu experience.  They were surprised at how good the diving was and will be back again.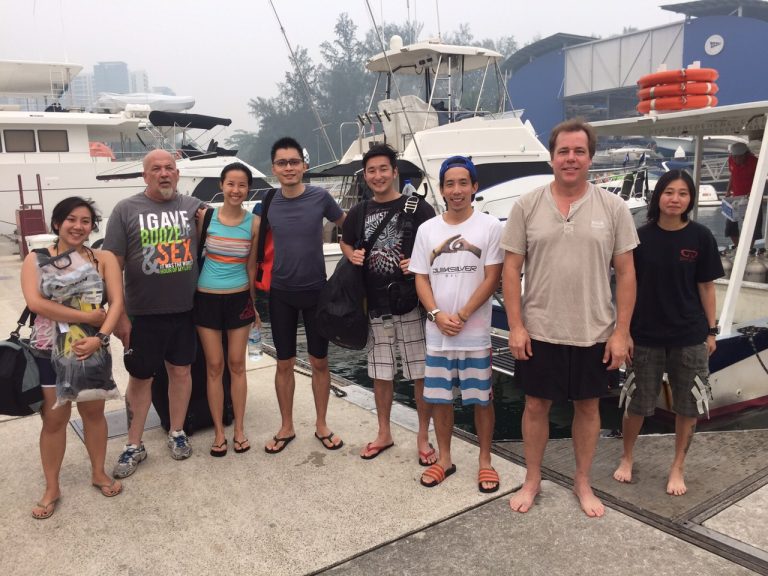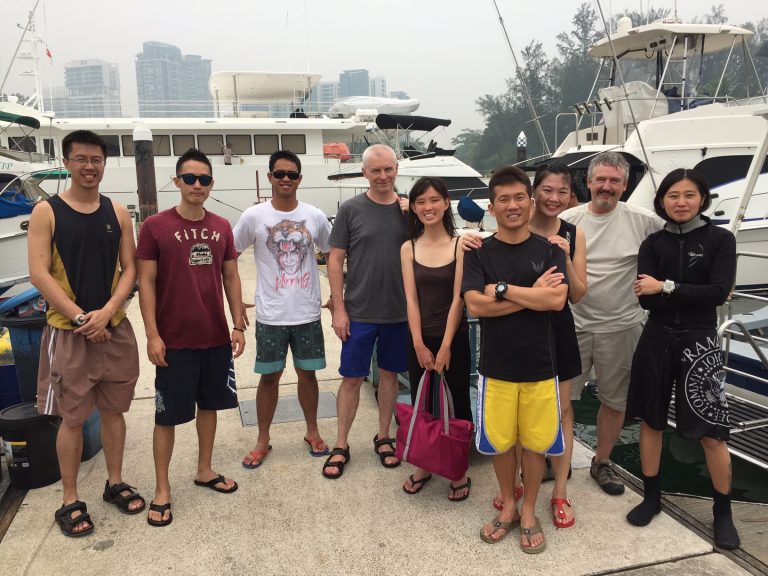 Underwater photos were taken by Boon Leong: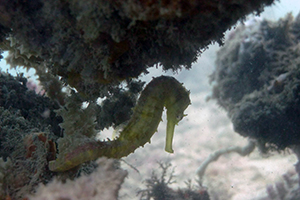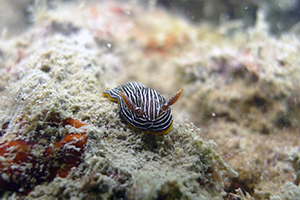 Cheers, Gary Savins
And thanks for the use of your underwater photos!