Continuing our excursions to Bintan's reefs and wrecks, this week I was accompanied by 16 divers headed by Kathleen. Leaving Friday evening from Singapore's Tanah Merah Ferry Terminal,  with a short hop over to Batam, Indonesia we were on the Seaborne (live on board) in a matter of an hour or so.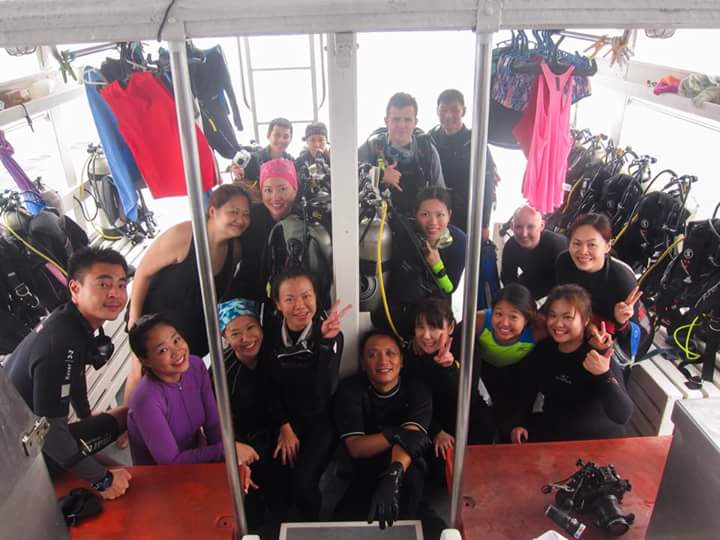 Saturday's first dive was an easy dive getting everyone comfortable back in the water at Sumput Island. We saw hawksbill turtles, cuttlefish, box fish, an array of nudibranch as well as other things. There was almost no current and good viz of 10 metres plus due to its sheltered location. These conditions ensured an entertaining easy dive.
The second Dive was at the huge Valley Forge Wreck which continues to amaze! Further exploration of this seemingly endless wreck has revealed some truly astounding swim throughs teeming with life!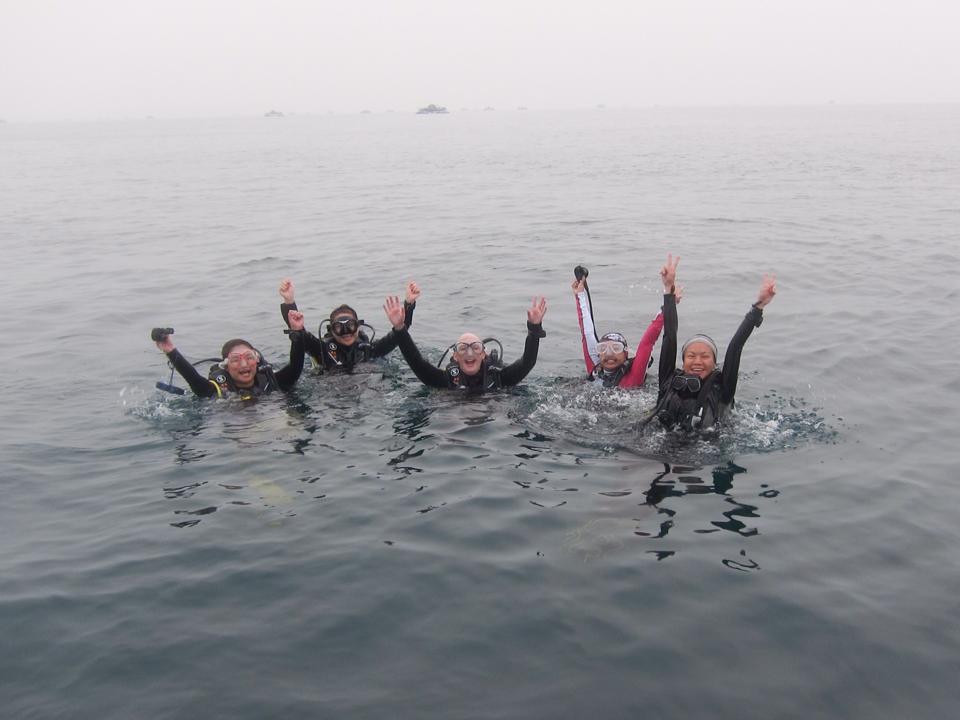 The next dive we decided to redive the Valley Forge Wreck. We never saw the same spot as the previous dive so this showed us how huge this wreck was. This time we dived the stern area of the boat as previously we had headed to the bow area. All areas are littered with fragments and debris from when this vessel struck the reef. For more details you can read all about the Valley Forge Wreck here.
Wanting to go for a third dive on the Valley Forge Wreck we decided against it as the tides had changed and the current was picking up, so we headed back to near Sumput Island to a reef we have aptly named Christmas Tree Reef due to numerous staghorn coral formations which look like iconic Norwegian Fir trees. No current, a very big old green turtle and healthy coral was a sure way to have a good dive!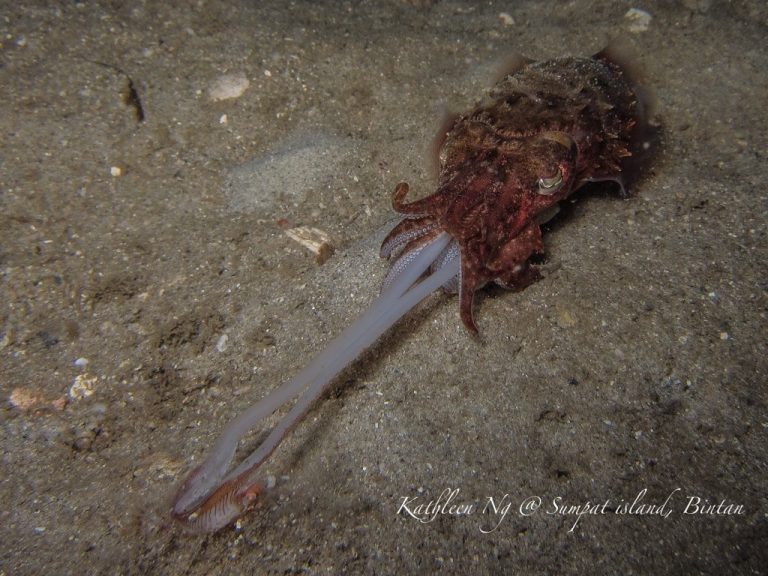 We dived Sumput Island for the night dive and were pleased to see again the diversity the reef could offer. Crabs! We saw various crabs ranging from 30cm decorator crabs which look like rocks, until they start walking around, to minuscule long legged spider crabs which upon first glance appear to be nothing more than sea-grass. There was also a reef octopus who had made a hole in an old discarded wellington/rubber boot making for some amusing photos. Kathleen also saw a cuttlefish hunting.
To top off the night we then had a GS-Diving specialty Aussie BBQ.
Sunday Morning we went to the Sarawak Maru Wreck (details can be found here).
On first descending the mooring line we were greeted at the bottom by the huge propeller and an equally huge potato cod, easily 2m in length. Not liking the look of us apparently, it promptly swam away into the blue. At the start of the dive there was no current and the viz was around 10 metres however half way through the dive the current picked up bringing in murkey water. Still it was another great experience to dive this great wreck.
The last dive of the weekend was at a nearby sandbank allowing for some macro photo practice before heading back to Nongsa Point Marina. We then caught the ferry back to a thankfully now "haze free" Singapore.
All in all a great weekend, thanks to those who came!
Cheers, GS-Diving PADI DiveMaster James. And thanks to Kathleen Ng for the use of your underwater photo.