Another great weekend with turtle sightings and loads of nudis at Hantu, a local island just 30 minutes by boat from the Republic of Singapore Yacht Club.
Danish, Evelyn and Gerald all completed their PADI Open Water Diver Course. Congratulations!
Klaus and his son, Kimon who are on holidays in Singapore, also competed dives 1 and 2 for their PADI Open Water Course and PADI Junior Open Water Course.
The diving on Sunday morning at the Singapore Marine Park was good, although the current took some time to abate, which meant that everyone was delayed getting into the water. GS-Diving is an approved operator with the Singapore National Parks Board, and we are given allocated times to dive the special Sisters' Islands Dive Trails. This weekend we were advised to dive between 9am and 1pm, however the conditions were really only suitable from 10.30am. That one and a half hours really made a difference. To view the underwater photos of the Sisters' Islands Dive Trails taken by GS-Diving PADI Instructor Yvonne, please view our Facebook Page – here.
The previous week I found it difficult to do "crowd control" with 16 divers on the new boat and dive as well.  This weekend we had 20 divers on one trip and so PADI DiveMaster Karen managed all the divers on and off the boat to ensure everyone's safety. It worked well. Also thanks to PADI DiveMaster Laura and PADI Instructor Liam for being onboard Sunday afternoon and being the designated local dive guides for the SpongeBob Divers.
Saturday morning and afternoon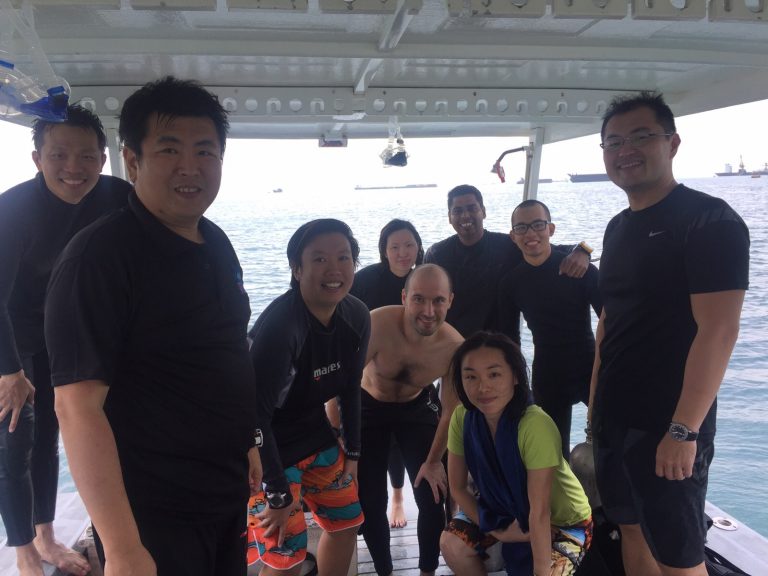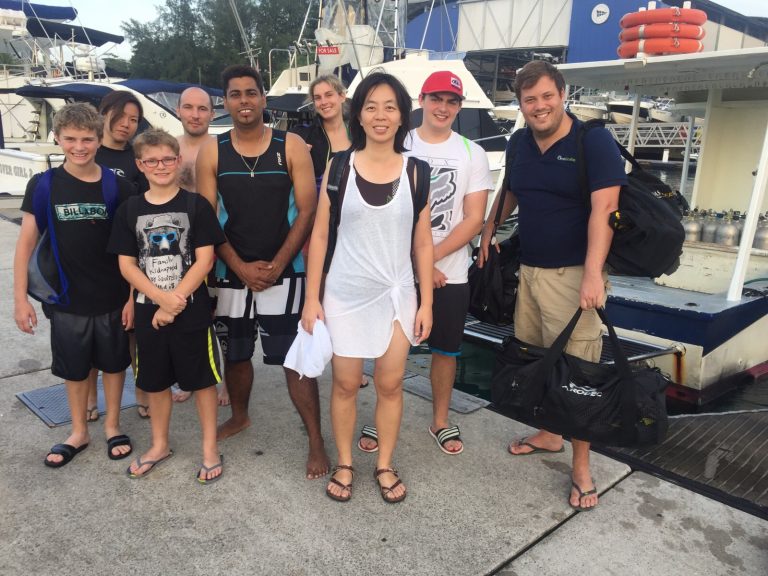 Sunday morning
Sunday afternoon
Cheers, Gary Savins