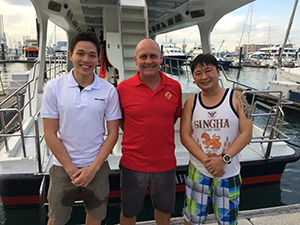 GS-Diving TDI and PADI Instructor Gary Savins conducted the TDI Intro to Tech Course with John and the PADI Sidemount Course with Bernard over the two trips this weekend.
The boys had a blast despite the limited viz. Congratulations on your new certifications!
We dived a local Singapore island called Hantu, just a short 20 minute boat ride from Republic of Singapore Yacht Club at West Coast Ferry Road.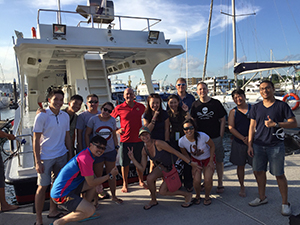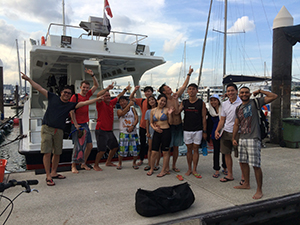 Hantu, meaning ghost in Malay, lived up to its name this weekend and the water was definitely murky. Saturday's trip was 2-3 metre viz but on Sunday viz reduced down to only 1-2 metres. There were many particles in the water I guess due to the heavy storms that we endured.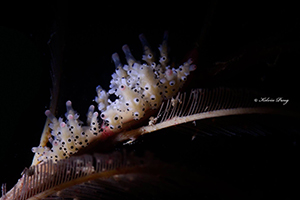 However despite this weather, Kelvin was very pleased to find a rare nudibranch called Doto sp.
There were 5 or so on a small fern like hydroid. They ranged from 2mm to 2cm in size and as an avid macro diver, he was extremely happy to find these at the Northern Reef. He actually didn't move anywhere else along this dive site for that first dive on Saturday.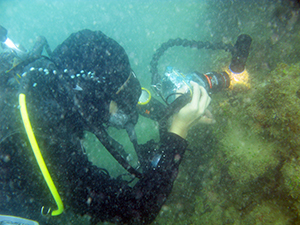 I was diving with Jeremia and we saw many nudibranchs and flatworms along this reef.
Even though the water was snowy, I managed a few good close up shots.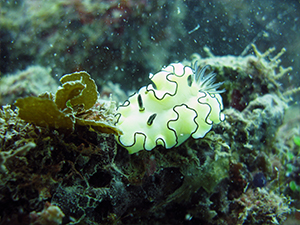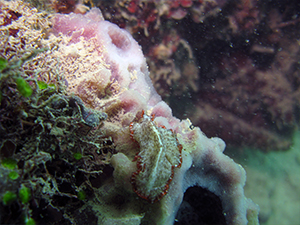 The highlight of Saturday were the seahorses at the Northern Jetty. Kelvin and I had a debate as to their location and it was then that we realised that we were referring to different seahorses. So in total there were four hiding amongst the coral.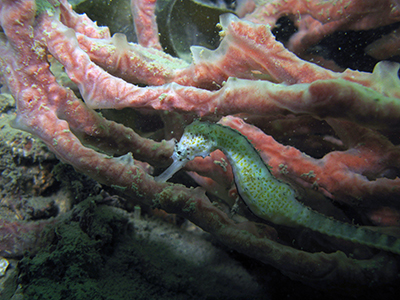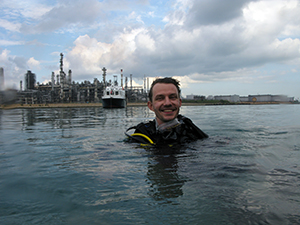 On Sunday, I dived with Marcel a new diver who achieved his Open Water certification in August.
He dived really well given the green pea soup conditions.
He also saw tomato clownfish, seahorses, the resident starry toadfish, a baby cuttlefish, butterfly fish, nudibranchs and some gobies hiding in the featherstars along the pillars of the jetty. Just one very happy diver!
Cheers, Karen Savins (GS-Diving PADI DiveMaster)
Additional photos taken by Karen can be viewed in the GS-Diving Facebook Album – Boxing Day Weekend 2015 at Hantu