Highlights from this weekend included spotted spider crabs, bamboo sharks, several stingrays and a scorpion fish during night dive. The Seaborne (live on board) only had 3 students and a leisure diver as 4 divers fell sick and had to cancel their trip.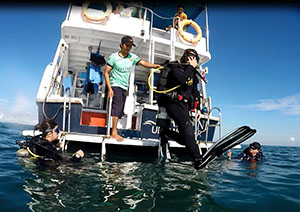 Saturday morning
1st dive – Codd Wreck
It still amazes me how this wreck managed to stay submerged for so long (over 100 years) and not get salvaged. I can't say that I am complaining!
2nd dive – Kerang Passo Reef
It was low tide and there wasn't any current but visibility was not that good due to constant rain over the past few nights. The PADI Open Water students completed their skills and even saw the stingrays and nudibranchs that were on show.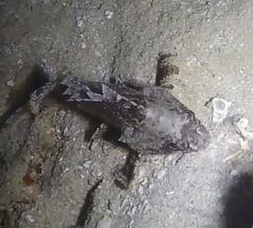 3rd dive – Codd Wreck
We went back to Codd Wreck but viz was still not as good as usual. We were not able to see the beautiful reef and was it kind of difficult to really spot anything other than a particle storm.
We aborted the dive and I decided to let the divers get more rest before the next dive.
4th dive and night dive – Nongsa Island Reef
We decided to go straight to the night dive location and visibility was a little better.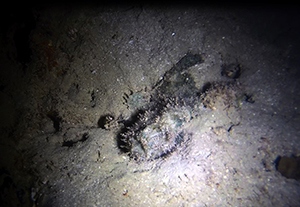 We had to use torch light as it was a cloudy day which made the depths quite dark. We found a lot of crabs, a mantis shrimp and a scorpion fish.
Sunday morning
1st dive – Codd Wreck
High tide and with a clear night without rain, viz was back up 10 to 15m. We all descend using the buoy tied to the wreck. The dive was amazing and once the students finished the technical portion of their course, we did a short leisure dive. There was no current at all and everyone saw the the huge resident Puffer fish, a bamboo shark, a huge batfish and lots of nudibranchs.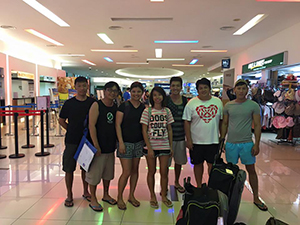 2nd dive – Kerang Gelang Reef North
On this dive we descended using the anchor line and once at the end, we found a peaceful sandy bottom. Highlights included gobies, crabs and pipefish. It was a little difficult to catch the underwater creatures, but once you accustomed to the sandy bottom, there was alot to see in our 25 minute dive.
The visibility wasn't as good as usual, but we all had a fun and enjoyable weekend.
Congratulations to our PADI Open Water Students and PADI Advanced Open Water Students who have now joined the Seaborne (live on board) family.
Cheers, Gary Lim (GS-Diving PADI Dive Master)