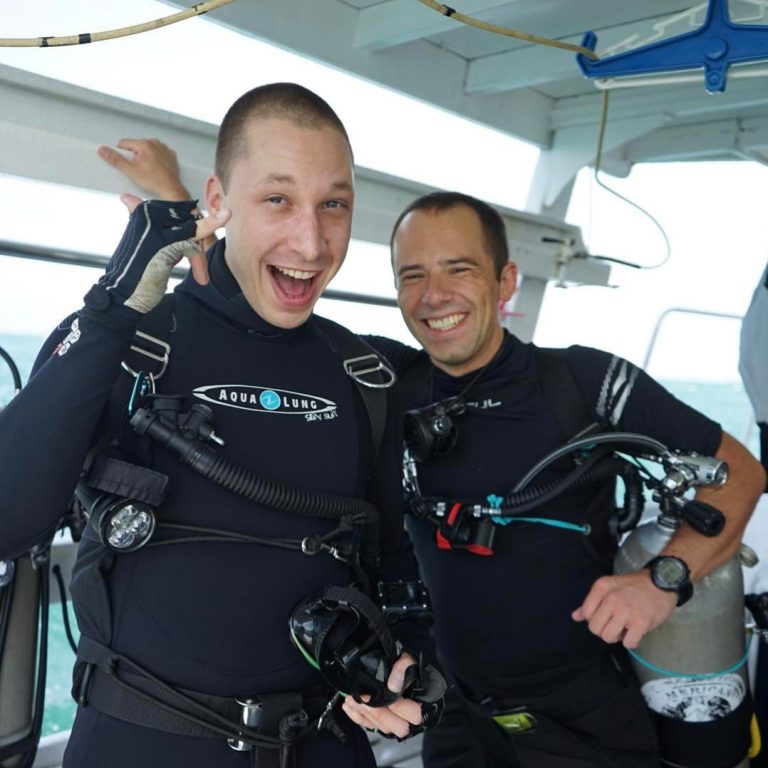 Leisure Diving Trips – Despite the full moon on Saturday combined with monsoonal weather a few days prior our trip, we managed smiles over this weekend. I guess a bad day diving is better than a good day in the office!
Enjoying the fresh air with great company and the underwater world with nudibranchs, coral and assorted marine life. Unfortunately the water was a little greener than normal this weekend, but it didn't dampen our spirits.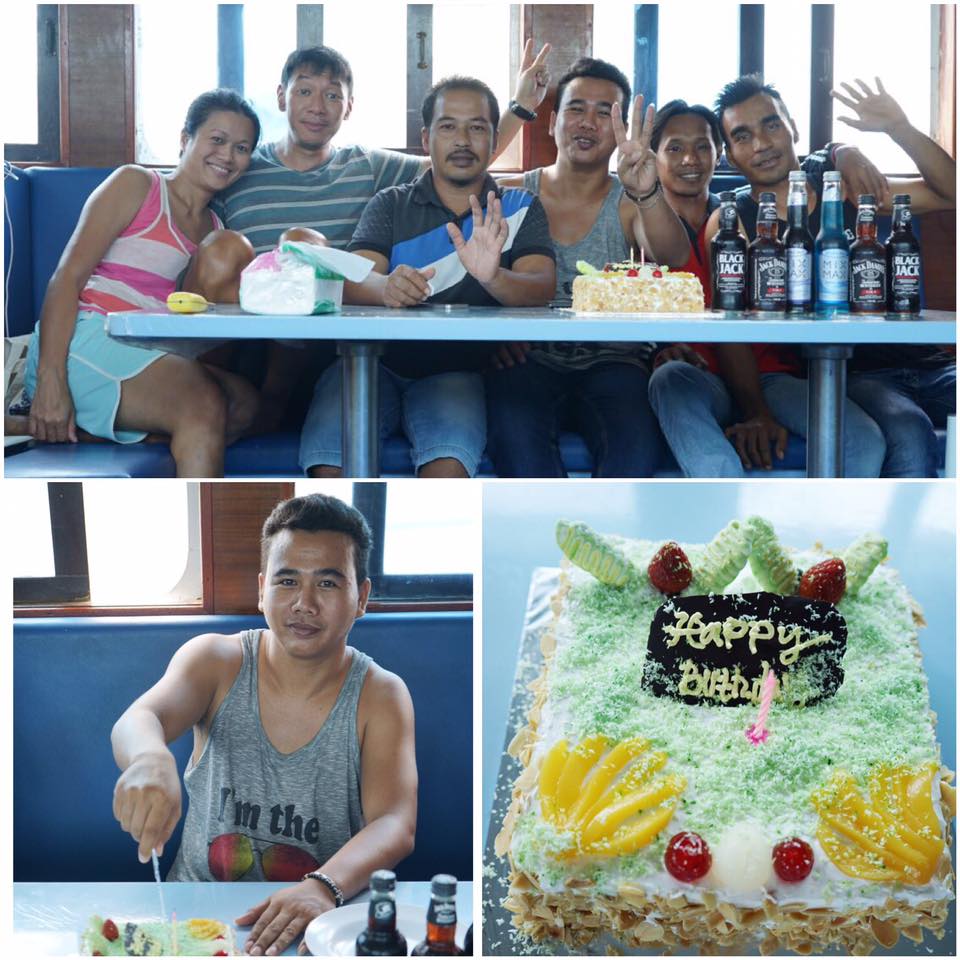 We also had a mini birthday celebration for our crew member KyKy on board the Seaborne Sunday afternoon. He prepares all the delicious meals! Happy birthday Kyky Setia.
Thank you to Antonio Hernandez Canovas for helping us order the birthday cake in such a short notice. Nongsa Point Marina & Resort Restaurant's cake was really delicious!
GS-Diving is a dive school in Singapore which specializes in PADI scuba diving courses in Batam, Bintan and Tioman, from Open Water to Assistant Instructor on liveaboard MV Seaborne. We offer the lowest all-inclusive packages for liveaboard scuba diving courses in Singapore every weekend with small student groups.  Other scuba diving specialty courses are also available on request. We are a top-rated dive school in Singapore with excellent reviews. Our success lies upon our experienced and dedicated PADI dive instructors, who always give their best to ensure that all students have a safe and enjoyable scuba diving experience.
You have the freedom to scuba dive with a buddy, independently or with a professional. Discover the millions of wonderful, colourful and excitingly diversified marine ecology in our oceans.In the midst of fun carefree diving, not only will you encounter fascinating underwater marine life, you will also meet many interesting people too. After all, divers are people who know how to have fun and explore new places. Scuba diving allows you to explore the underwater world – from historic shipwrecks and pristine reefs to the mysteries of your local quarry.Connect with nature and immerse yourself in new sensations and experiences. Diving will transform your perception of life forever! Become a scuba diver and explore what you've been missing!
Links for all courses – https://gs-diving.com/padi-courses/
Link for leisure trips – https://gs-diving.com/scheduled-dive-trips/
Also check out Dive Singapore for the variety of gears we carry visit : https://www.divesingapore.sg/product-category/scuba-equipments/
Cheers, Gary Lim GS-Diving PADI Instructor