GS-Diving was established in June 2011 by Gary Savins and Karen Savins.
With Great Scuba diving on our mind and Guaranteed Sharks on our agenda, we wanted to provide General Solutions to our diving friends.
We offer Guaranteed Service and Guaranteed Satisfaction.  Our Group Supervision also allows you to see Grand Sights of the underwater world with people who practice Good Safe diving. Both with expat and local, instructors and dive masters, GS-Diving will ensure you enjoy this Great Sport.
So Get Started now!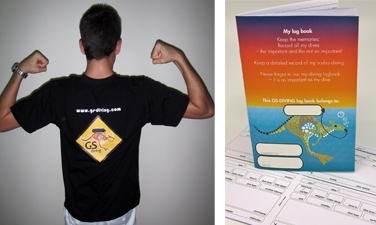 Note – Entries for the lucky draw close at midnight on 31 July, 2012.  We will only recognise 1 entry per person.  The prize is non transferable and we will endeavour to fulfill your t-shirt size request, to the best of our ability.