Contact Us +65 9800 0539 , +65 9337 7872 gary@gs-diving.com
Garmin Descent MK2
$1,990.00
Description
Garmin Descent MK2 – The dive computer for both your worlds, the Garmin Descent MK2 is a remarkably advanced watch-style dive computer – made from stainless steel – that can be utilised for many different purposes as it comes with multi sport training and smart features. For scuba divers, you can select between multiple dive modes for your underwater adventures. You can measure your performances from recent dives and track your scuba diving stats anywhere you are. Different sports apps such as Golfing and Skiing are available through the watch, making this product the most versatile Dive Computer around. The Garmin Descent MK2 smart dive computer also features Garmin Pay, music capabilities and user notification alerts. Through the Garmin Dive app, users are also able to share and review dives with other fellow scuba divers. The Descent MK2 boast a battery life of up to 16 days in smartwatch mode, and up to 80 hours in dive mode.
INREACH® COMPATIBLE
Pair with inReach satellite communicators and the inReach dive case.
DIVE LOG
Store and review data for up to 200 dives — and share via the Garmin Dive app.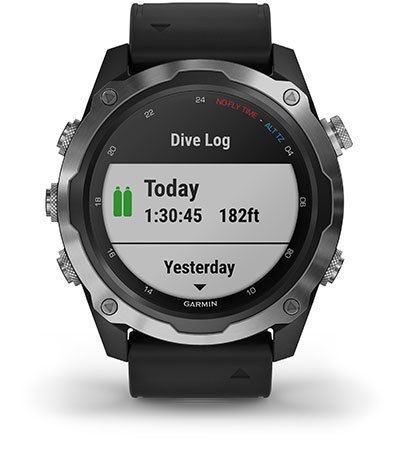 DIVE MODES
Get multiple dive modes for single and multiple gas dives (including Nitrox and trimix), gauge, apnea, apnea hunt and closed-circuit rebreather.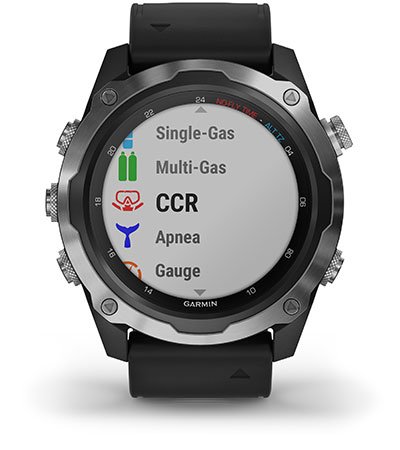 SURFACE MULTI-GNSS
Track your entry and exit points with advanced satellite connectivity.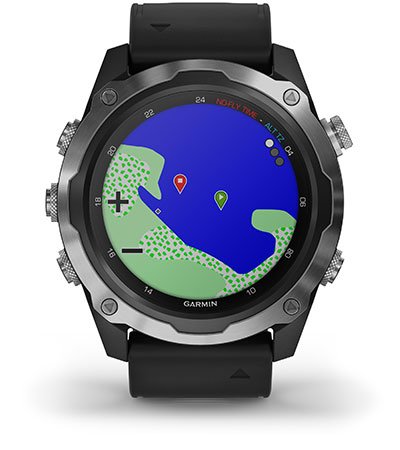 CUSTOMIZABLE DIVE MODES
Add additional screens for each dive mode that features the fields you want to see.