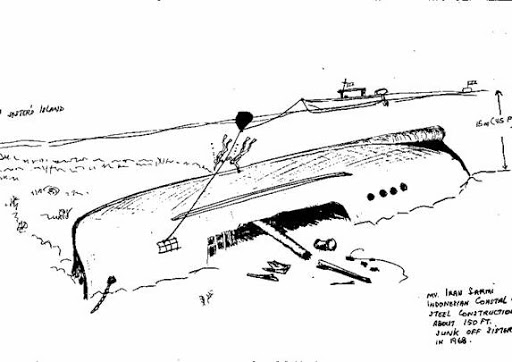 Sisters Island – Sisters wreck is a steel vessel of Indonesian origin and is a coastal freighter. Approximately 50 metres long.  Her name at point of sinking was MV Iran Sarai.
She is lying next to a pinnacle reef no more than 10 metres from one of the Sisters Island. She is lying mostly upside down, but on the shallow side at 14 metres. You can see some of the deck and there is some light penetration possible. But beware this is a very old wreck and is broken up and continuing to do so.
On the deeper side at 18 metres, is the hull and some port hole openings. All port holes are gone along with the propeller.
It is believed this wreck sunk in 1968. The main reason it has not been completely taken by the sea, is the protection she receives from Sisters Island. But don't get me wrong, this wreck can only be dived at slack tide. Due to the nearby shipping lane.
For more information, visit https://www.padi.com/courses/assistant-instructor.
Check out more PADI Courses and specialty courses we offer at https://gs-diving.com/padi-courses/