About the Boat

The MV Seaborne is a simple but comfortable 17 metre long wooden Liveaboard (LOB) boat from Singapore, which is berthed at the Nongsa Point Marina at Batam. She can accommodate 14 divers. She is the fastest LOB boat ex Singapore with a top speed of 12 knots.
There are 4 quad share bunk beds upper deck in wheel house and 5 twin share bunk beds lower deck. There are two shared bathrooms.  The indoor saloon contains a large tv with DVD facilities.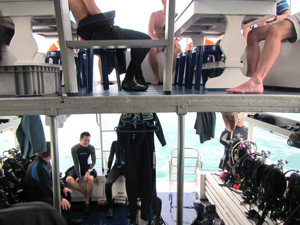 There is a second eating area above the dive deck.
The dive deck is spacious.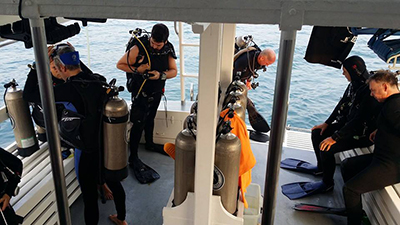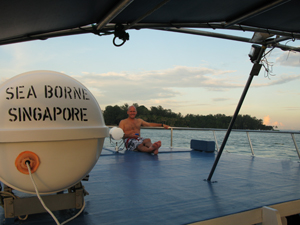 The sunroof has comfortable soft beds. It has both an open and covered area.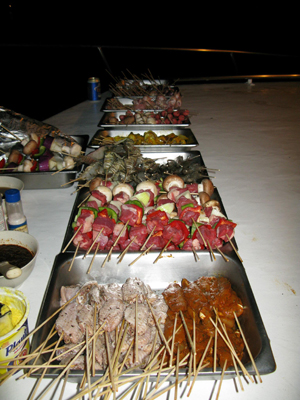 One of the reasons the Seaborne is so popular, is because of its famous BBQ on Saturday night's. It is not to be missed.
Floorplan